Beavereee

BeAVERS OF THE WORLD

May 31 - June 2, 2019 at Camp Sagonaska

Theme is "Beavers of the World", come and enjoy a weekend filled with an International flair.

​

Lots of activities for your Colony!

Some examples of activities:

Trail signs to discovery, obstacle course, water balloons, team building activities, stargazing, knots, campfire (Meal plan for Saturday Being developed).

PROGRAM OUTLINE

Each registered group comes with an activity, game or craft related to the theme. We have indoor and outdoor access. Bring all your supplies to run the activity. If you have a large group (15+) you will be asked to bring 2 activities.

Friday May 31st

6pm: Arrival, set up and registration

7pm: White Tail program

9:30pm: Leaders meeting in lodge.

Saturday June 1st

9am: Flag break, opening and announcements.

9:30 – noon: Activities

12:00-1:00 – Pot Lock Lunch.

1:00-4:00: Activities

4:00-5:00 – Group wide game

5:30 – Dinner.

8:00 – Formal Campfire

9:00 – Stargazing hike/Night Scouts Own.

10:00 – Back in camp and bed.

Sunday June 2nd

8am: Organised breakfast for all at Main Lodge

​10am: Camp closing and flag break.

10:30-noon: Site inspection and clean up.

Safe journey to all!













TIPS TO PREPARE

Groups are asked to have an extra couple of meals available to feed program activity leaders and Offers of Service. Offers of Service will visit different sites for meals.Activities will occur in a very laid back, round robin manner. Beavers can break down into lodges and work their way through the activities.

REGISTRATION FEECost are broken down into three categories
White Tail program - bring your White Tails on Friday evening to explore an introduction to Cubs. $25 per Youth participating in this program. (includes extra program and additional crest)
Weekend - includes Friday and/or Saturday night. $20 per person (Includes some meals and camp crest)
Day visitor (Saturday only) $10 per person (includes camp crest)


Youth are encouraged to bring badges for trading (area will be supervised while instructing good trading etiquette)
---
Location

Camp Sagonaska
512 Vanderwater Road
Thomasburg, Ontario

Take Hwy 37 north from the Hwy 401 at Belleville or South from Tweed.
---
Contact Us
Let us know you are interested so we can add you to the plans.
Contact JoAnne Wright, Beaveree Camp Chief, (613) 572-7757
Powered by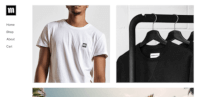 Create your own unique website with customizable templates.