about scouts canada and algonquinte area
With more than 100,000 members,

Scouts Canada

is the nation's premier youth-serving organization.

Algonquinte is a large Area within White Pine Council with geographical boundaries from Brighton north to Hastings and across to Haliburton and as far East as Bancroft and South to Napanee.

Scouting offers fun adventures for boys and girls ages 5 – 26 allowing them to discover new things and experiences they wouldn't find elsewhere. We know that young people thrive in safe surroundings. Therefore we are committed to ensuring that Scouting provides the most secure environment possible for leaning, development and fun.

​

With every new member, with every camp and every community service project, Scouts Canada makes one simple promise to Canadian youth, parents and society:

Scouts have fun adventures

discovering new things and experiences

they wouldn't discover elsewhere.

Along the way they develop into capable,

confident and well-rounded individuals,

better prepared for success in the world.

Scouts is the start of something great.

It starts with Scouts

.​

​

Scouts Canada's national office is located in Ottawa. Scouts Canada is a not-for-profit organization (Charitable Registration No. 10776 1694 RR0028) and a member of the World Organization of the Scout Movement.

---

Scouts Canada

places great importance on creating a fun and safe environment for our members, especially children and youth. How do we create this environment? It's a reflection of the culture of safety that extends throughout the organization.

This section of our website is dedicated to providing you with the information you need to know about our policies and procedures, screening and training of volunteers and tips and tools to help you and your child get the most out of their Scouting experience.

As Canada's largest youth organization, we are deeply committed to showing leadership in the area of child and youth safety. We truly believe we have a responsibility to help make Canada safer for our children and youth. If you have questions about Scouts Canada's safety policies, or have a particular safety issue that you would like to bring to our attention, please contact our Safe Scouting team at

safety@scouts.ca

or

1-800-339-6643

.

Policies and ProceduresAs an organization that provides fun and dynamic activities for children and youth, we take safety very seriously. Scouts Canada has a number of policies in place to help safeguard Scouting activities including:
Powered by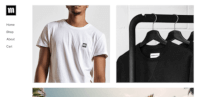 Create your own unique website with customizable templates.